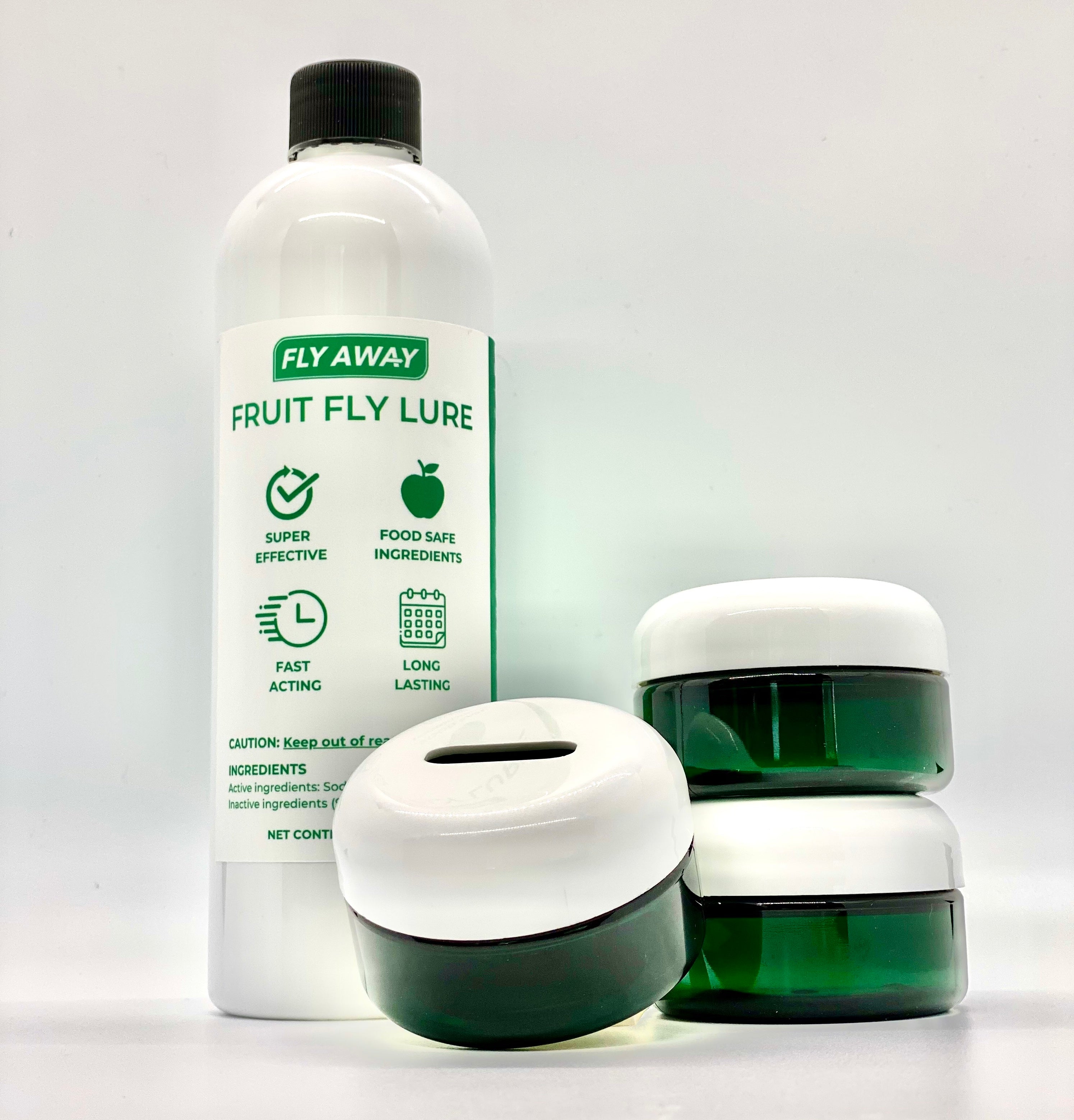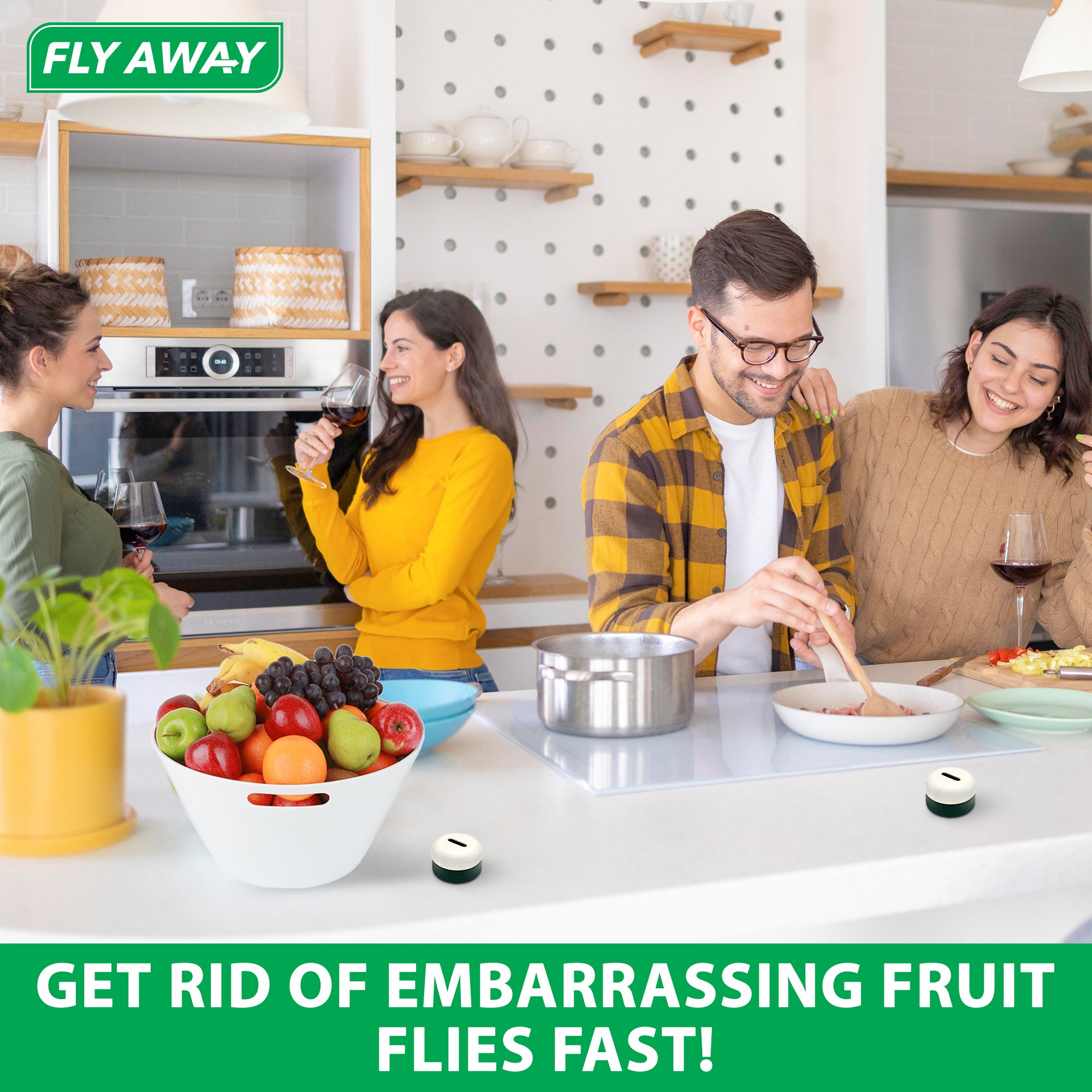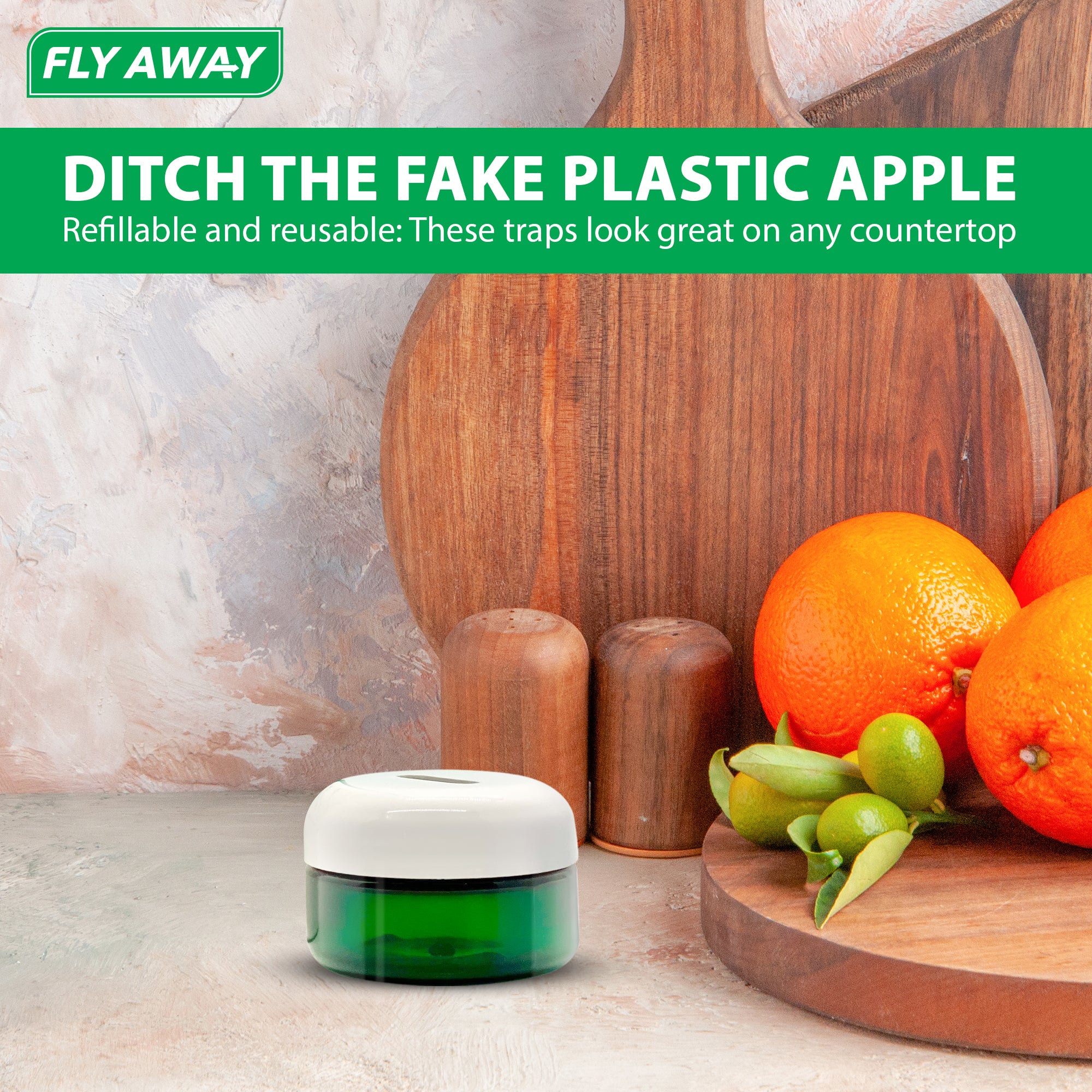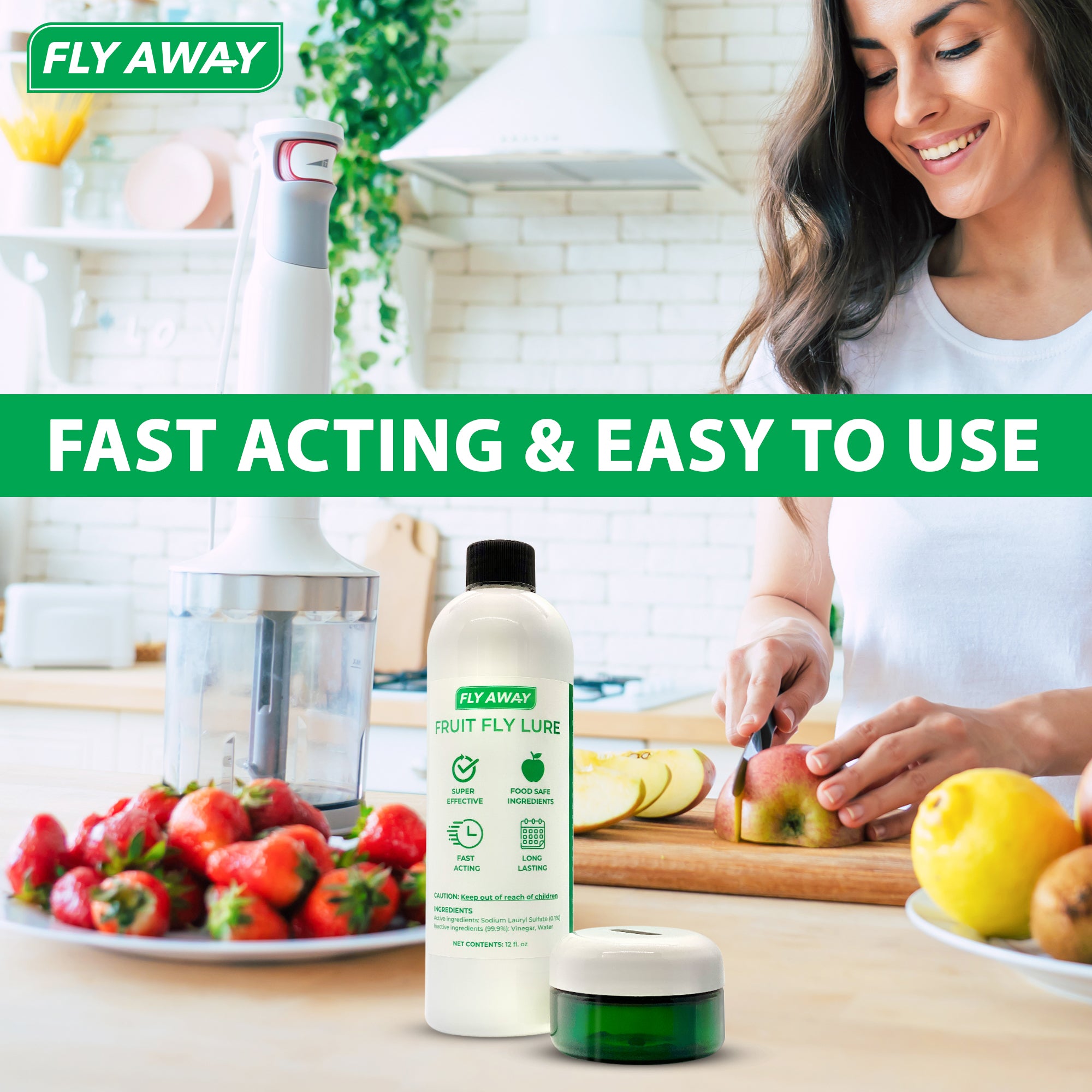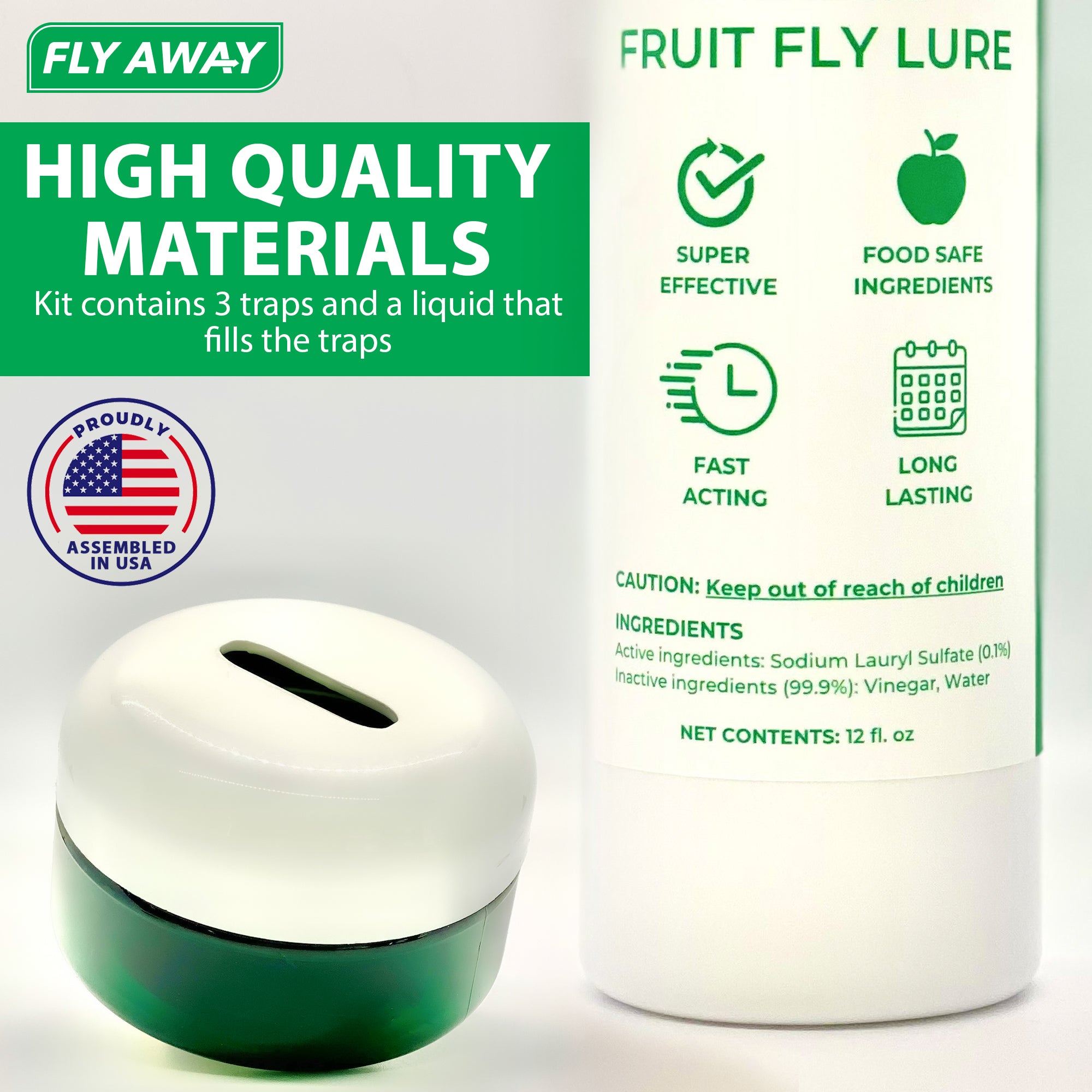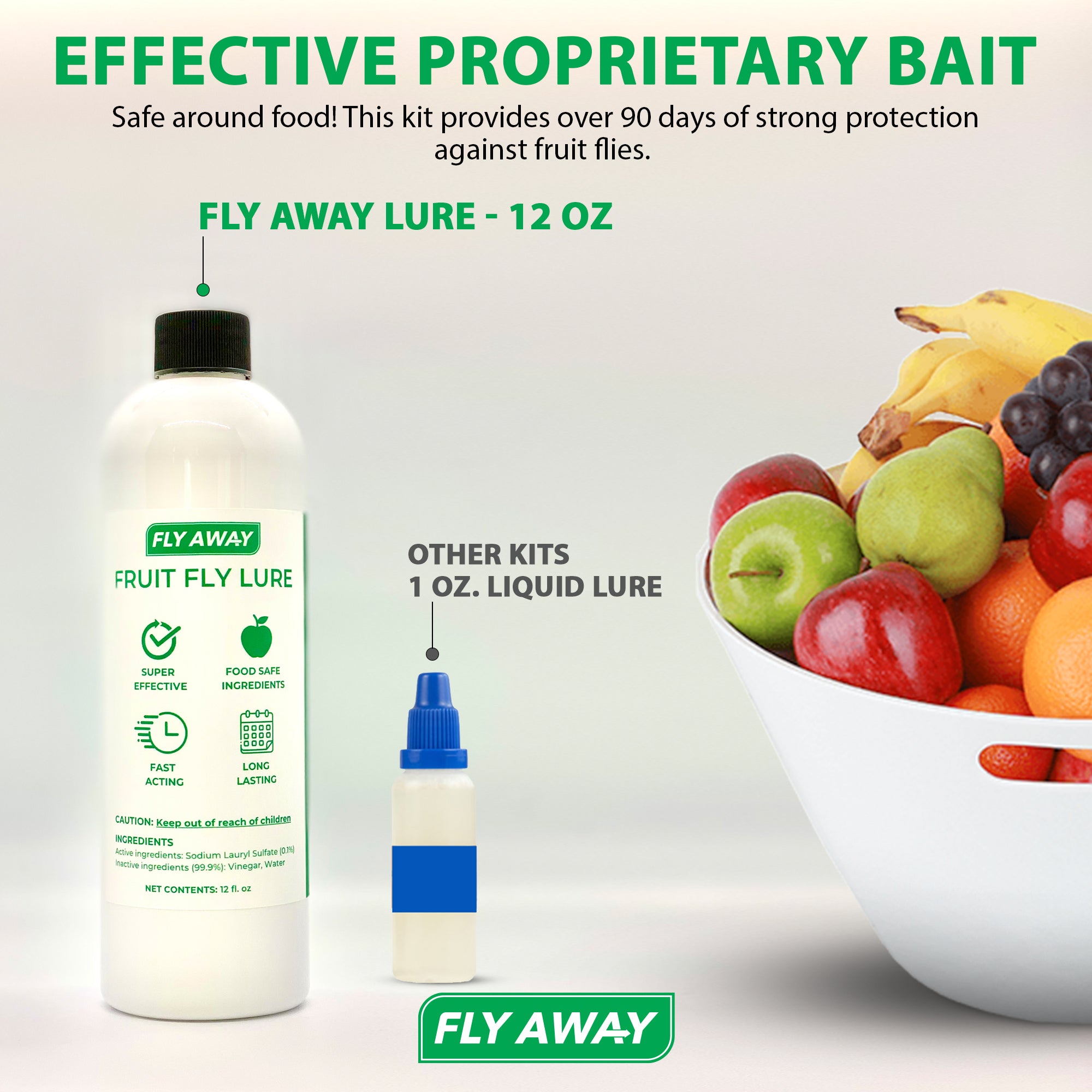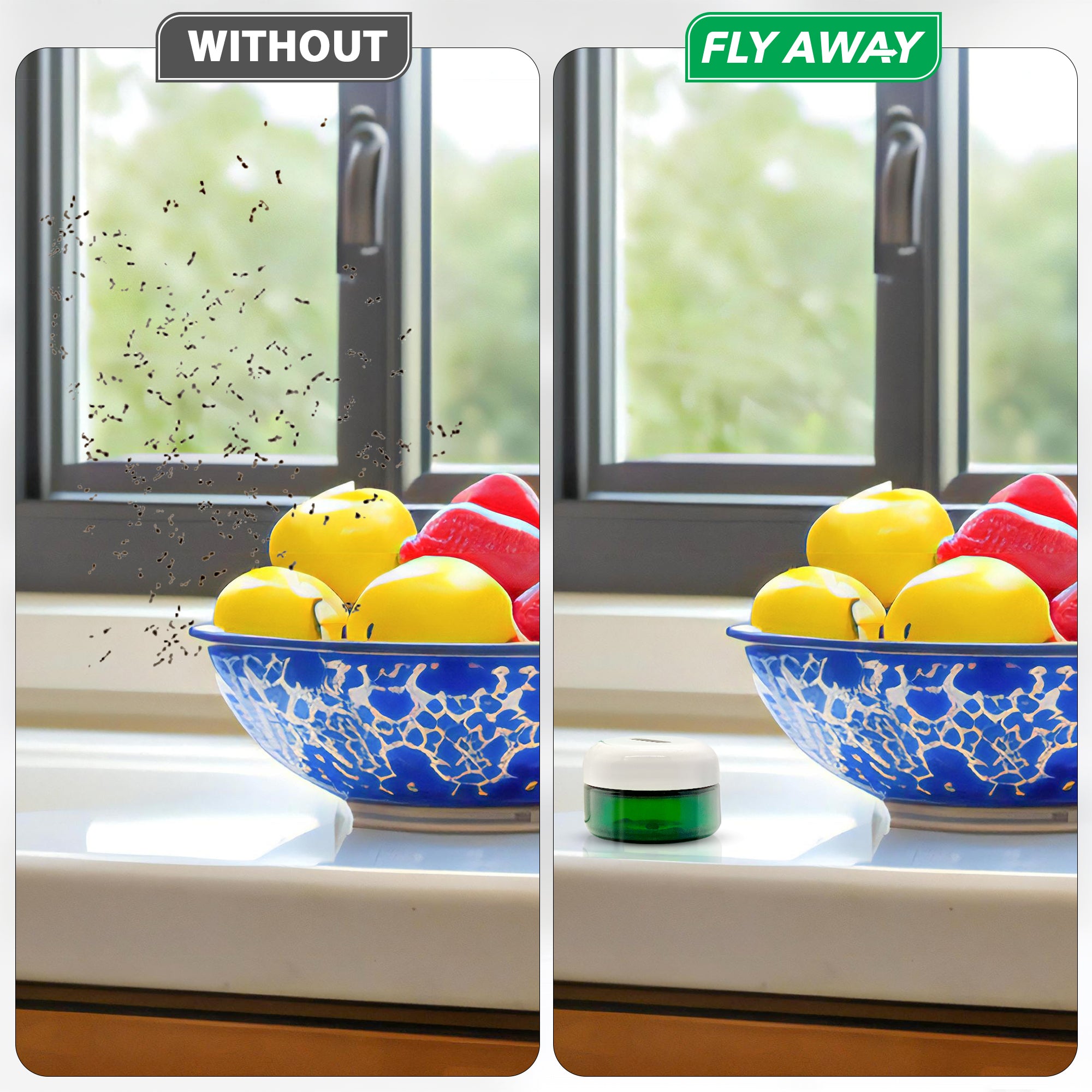 Fly Away Fruit Fly Trap
Superior Fruit Fly Control: Our innovative trap kit outperforms traditional methods, eradicating fruit flies effectively.

Unique Green Vessel: Standout green design attracts flies, outshining ordinary red apple traps.

Exclusive Bait Formula: Our proprietary food safe ingredient lure draws fruit flies irresistibly, ensuring swift capture. Tested against every other major brand on the market.

Long-Lasting Solution: Durable materials and potent formula provide ongoing protection against infestations.

Easy Setup: Simple assembly and maintenance make achieving a fruit fly-free space hassle-free.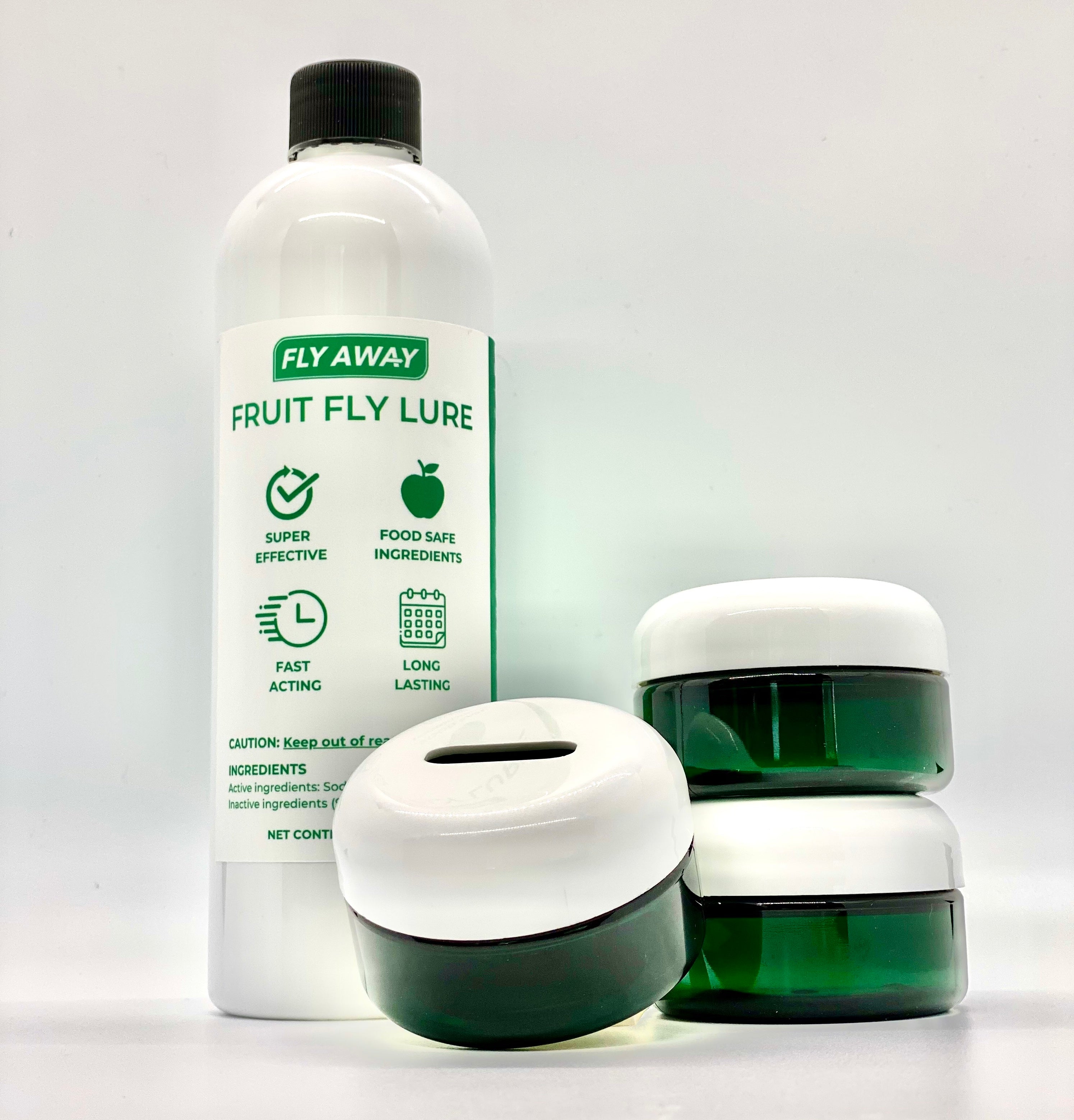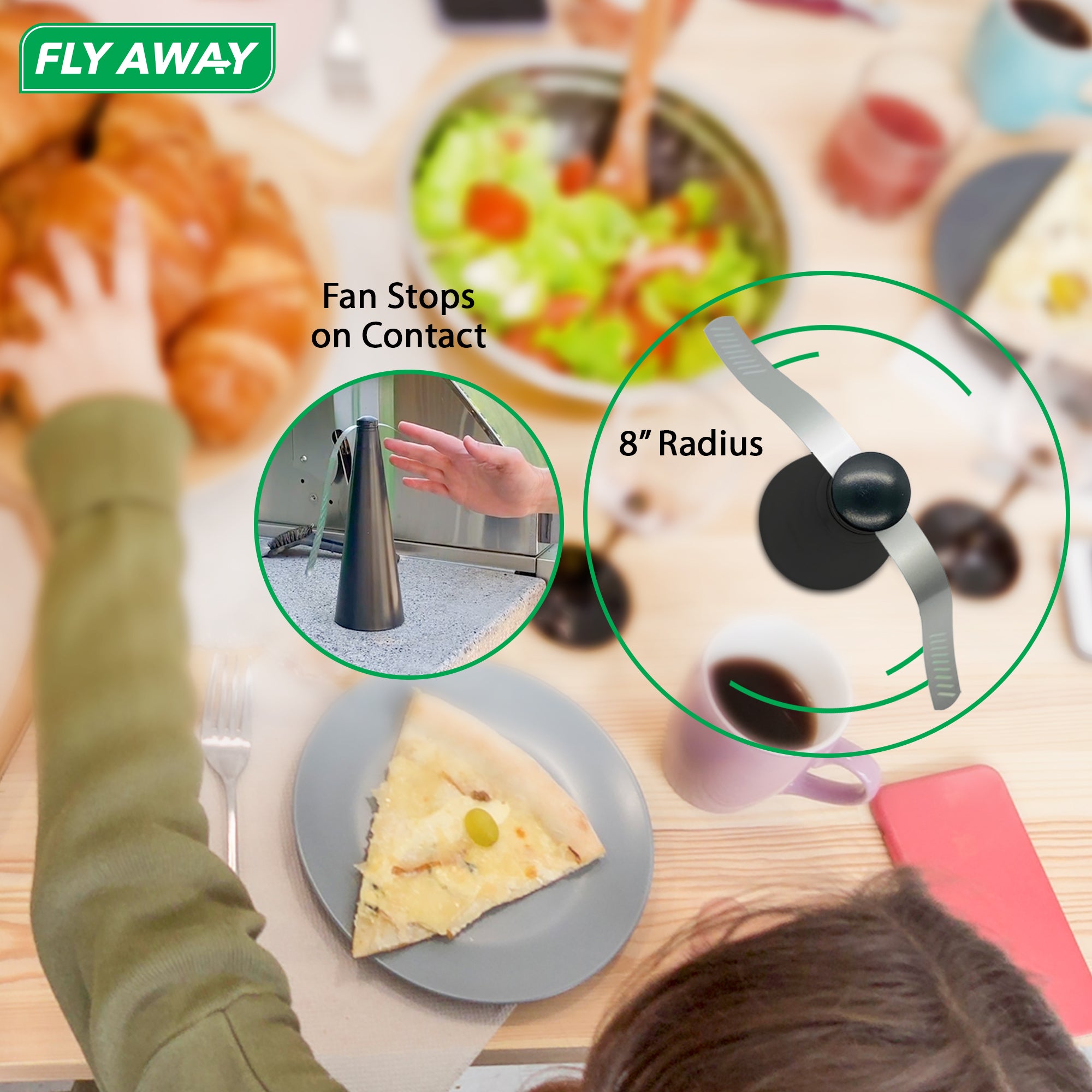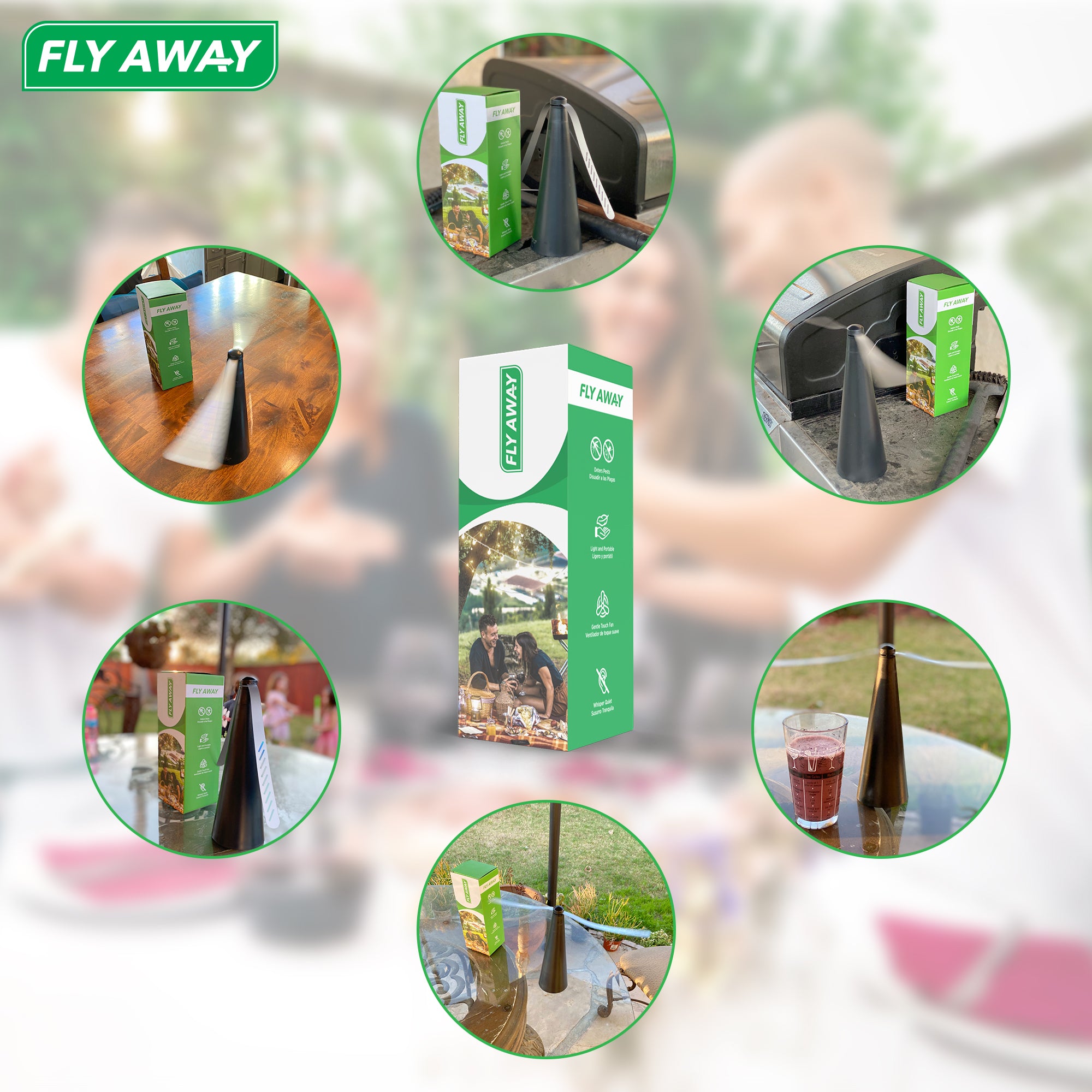 Easy To Use Tool!
Fly Away Fans are very easy to use. Fans can stops on hand contact.Built with soft-touch, high-quality fan blades. Designed to immediately stop when they contact an object. Enjoy peace of mind without worrying about little hands getting hurt.
Enjoy Pest-Free Eating
With the Fly Away bug repellent fan, you can stop using stinky sprays, nasty flypaper and useless candles for an eco-friendly chemical-free alternative. Quietly prevent flies & insects from interrupting your time, and go back to enjoying your food.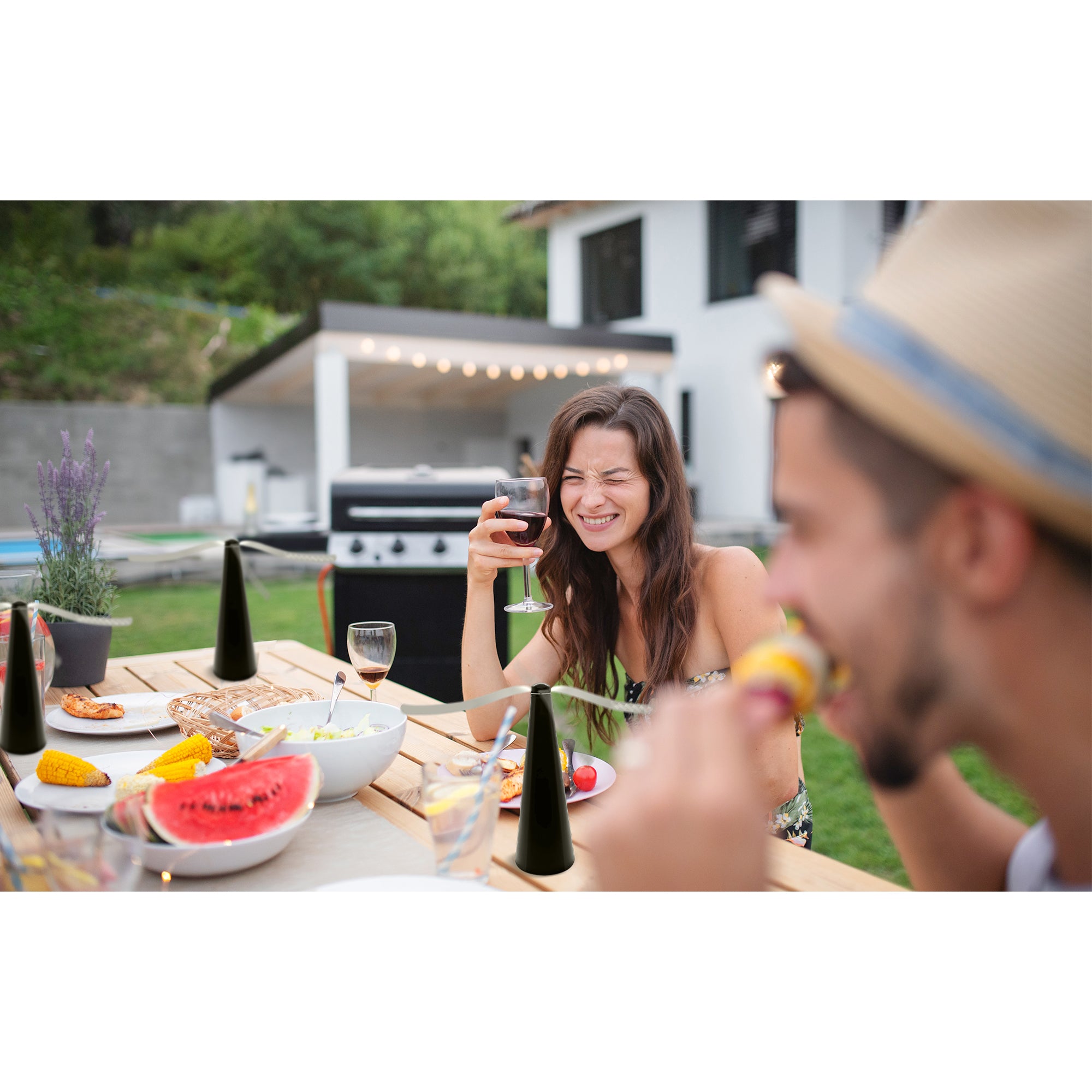 Portable and Pest-Free Everywhere!